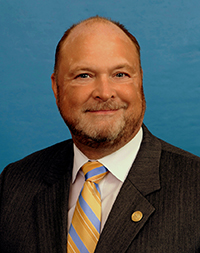 A.L."Buddy" Collins was born in Winston-Salem, NC on April 11, 1957, and is a life-long resident of Forsyth County, NC. He received his undergraduate degree in Economics and Political Science from North Carolina State University in 1979 and graduated from Campbell University Law School in 1982. At Campbell, Buddy was a member of the Law Review and also served as its Research Editor. Buddy was admitted to the NC Bar in 1982 and is admitted to practice in all North Carolina Courts and in the United States District Court (Middle District of North Carolina). Buddy has been in the general practice of law for over 30 years serving Kernersville and the surrounding communities.
Buddy served on the Winston-Salem/Forsyth County Board of Education for over 15 years and recently was appointed to the State Board of Education by Governor Pat McCrory. He also serves under gubernatorial appointment to the North Carolina Safe School Task Force. Over the years he has been active in various civic, religious and political organizations. He is the past president of the Kernersville Chamber of Commerce, former board chairman of the Kernersville Family YMCA, member of the YMCA Volunteer Hall of Fame, the first recipient of the Friend of Education Award of the Forsyth Association of Educators and a former member of the Forsyth Technical Community College Board of Trustees.
"I have always considered it an honor when someone comes to me asking for help solving a problem. As long as people have a problem, I have job. In the general practice of law you serve clients in various aspects of their lives and there is no more rewarding task than to serve others."
E-Mail: ACollins@KernersvilleLawyer.com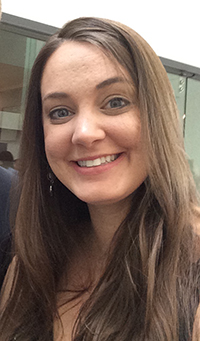 Whitney Hunter is our Paralegal and has been with the firm since February of 2009. She attended Meredith College and graduated in 2008 with a Bachelor of Science Degree in Business Administration with a Concentration in Management. She graduated from Forsyth Technical Community College in May of 2011 with an Associate Degree in Paralegal Studies. She is also a Notary Public. Whitney grew up in Kernersville and now resides in Burlington with her husband Gray and their son William.
E-Mail: Whitney@KernersvilleLawyer.com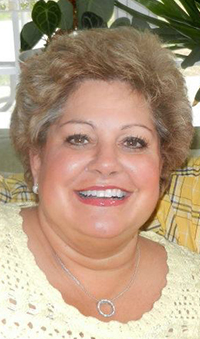 Kim King is our Legal Assistant and has been with the firm since September of 2002. She has been a resident of North Carolina for the majority of her life. She graduated from East Forsyth High School and Guilford Technical Community College. She was previously a Director of a local daycare for fifteen years. She and her husband Danny are active members of Triad Baptist Church. They are the proud parents of adult daughters, Brittany King and Chelsea (Kris) Sharpe. She enjoys reading, music, cooking, children, dogs, going to the beach/pool and meeting new people. Kim looks forward to helping you with your traffic or criminal cases.
E-Mail: Kim@KernersvilleLawyer.com